Read about the possibilities for going abroad
Below you can find information about going abroad either as an exchange student or intern. We suggest that you start reading about the practical information, then economy and last application.
Why go abroad?
If you dream of challenging yourself academically and personally, exploring other cultures and experiencing something really special, then you should consider taking a study period abroad.
A study period abroad could be the experience of a lifetime - an experience that prepares you well for the future, both academically and personally. It can help you stand on your own feet and acquire the professional, linguistic and personal competencies and skills demanded by today's employers.
Take a study period abroad if you want to:
acquire academic and professional qualifications in your field other than those obtained during your studies at UCL in Denmark;
build a strong international profile and gain a more global outlook;
develop your personal and professional skills in areas such as problem solving, group collaboration, and more.
Meet exciting people and events that will broaden your life experience.
Grasp the world
Wherever stage you are at in your studies, a period of study abroad may be relevant. The Ministry of Higher Education and Science has a website called 'Gribverden' (Grasp the World) where you can get inspiration and help with regard to mobility. Click on the logo below to read more about studying abroad on the Ministry's website.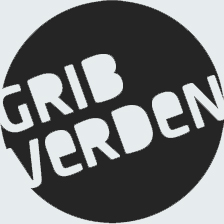 FAQ
As a student at UCL, you have the opportunity to study abroad at one of the many educational institutions, both inside and outside Europe, that we have an agreement with. You can find out who we cooperate with in our partner map.
If you wish to study abroad at an educational institution or go on a traineeship somewhere that UCL does not have a partnership agreement with, you will have to contact the place and arrange your stay yourself. Furthermore, you will also be responsible for paying any tuition fees, and ensuring that the course grants full credits.
The timing of your stay abroad depends on what you are studying at UCL and on when you are able to leave. But you must have completed at least one year of study. Your stay abroad will therefore be possible in semesters 3, 4, 5, or 6. However, since it takes a great deal of effort and long-term planning to make the arrangements, you should ideally start the process 1-1½ years in advance.
The length of your stay abroad depends a lot on yourself, but also on your course of studies at UCL. Some students go away for 3-4 months or an entire semester, while others opt for shorter stays abroad, for example, a traineeship of 1-4 weeks, or a 14-day intensive course at a partner institution.
Your international coordinator can tell you what possibilities are open to you.
A period of study abroad is a great opportunity to test and improve your language skills in English, as well as in German, French or Spanish, depending on what part of the world you are going to.
If you are going to study abroad, you will have to talk and communicate with people on a daily basis in a language that you are not used to. Below, you can see the answers to some frequently asked questions regarding language and language requirements.
Should I know the host country language?
You must have a certain level of competence in the language of instruction of our partner institution. In many cases, teaching will be in English, but there may be partner institutions that have specific requirements concerning how good you are at the host country language (e.g., German, Spanish or French). It is up to you to check the language of instruction at the host institution, and its minimum requirements.
Do I have to be good at English?
Each host institution has different requirements when it comes to the level of proficiency in English required of students. Some educational institutions require a high level of proficiency in English, while others have significantly lower requirements. You can often find the educational institution's language requirements on its website, or by contacting their International Team. If you are studying abroad at one of our partner institutions, we can also advise you on what level of language proficiency they expect.
Please note that in some cases you will have to pay to take a language test yourself, for example, if you choose to apply for a study period abroad outside the EU.
How can I improve my language skills?
All students traveling abroad via Erasmus+ must take an online language test before going abroad, if they are going to a country where the working language is either English, German, French, Dutch, Spanish or Italian. You will be assigned a compulsory online language course by UCL if your test score is lower than the required level (B2), but if your test score is higher than, or equivalent to, level B2, you will personally have to put in a request to take a language course. Learn more about the different language levels and what they mean. The course will be conducted during your stay abroad in a virtual classroom with 1-6 other participants.
In addition, you can improve your foreign language skills before departure by taking an online course, or you can attend language courses at Danish night schools for adults (the AOF and FOF).
Please see SU's website for more information.
In addition, you can also apply for various grants, depending on where you are going.
You can read more about these grants on our page about economy and at gribverden.dk.
If your stay abroad lasts for 2 months or more, then a learning agreement between you, UCL and the foreign educational institution must be drawn up before you go abroad. It must be signed by all parties. Your international coordinator will make sure that the foreign educational institution is aware of the required learning objectives, and that these objectives are noted in the agreement.
When your stay is over, make sure that the host institution sends the required document (transcript of records), so that you can get credits at UCL afterwards (ECTS points). You can get credits as long as your stay abroad is in accordance with the learning objectives set out in your learning agreement.
Contact the international coordinator of your course of study to learn more about the opportunities in your field for a study period abroad.