Application procedure for a study period abroad
Application procedure for a study period abroad
How do I get to study abroad?
A study period abroad could be the experience of a lifetime. However, it is important to understand that a period abroad studying academic subjects calls for preparation on your part. We will of course do our best to support you throughout the whole process.
Find out more about the application procedure below.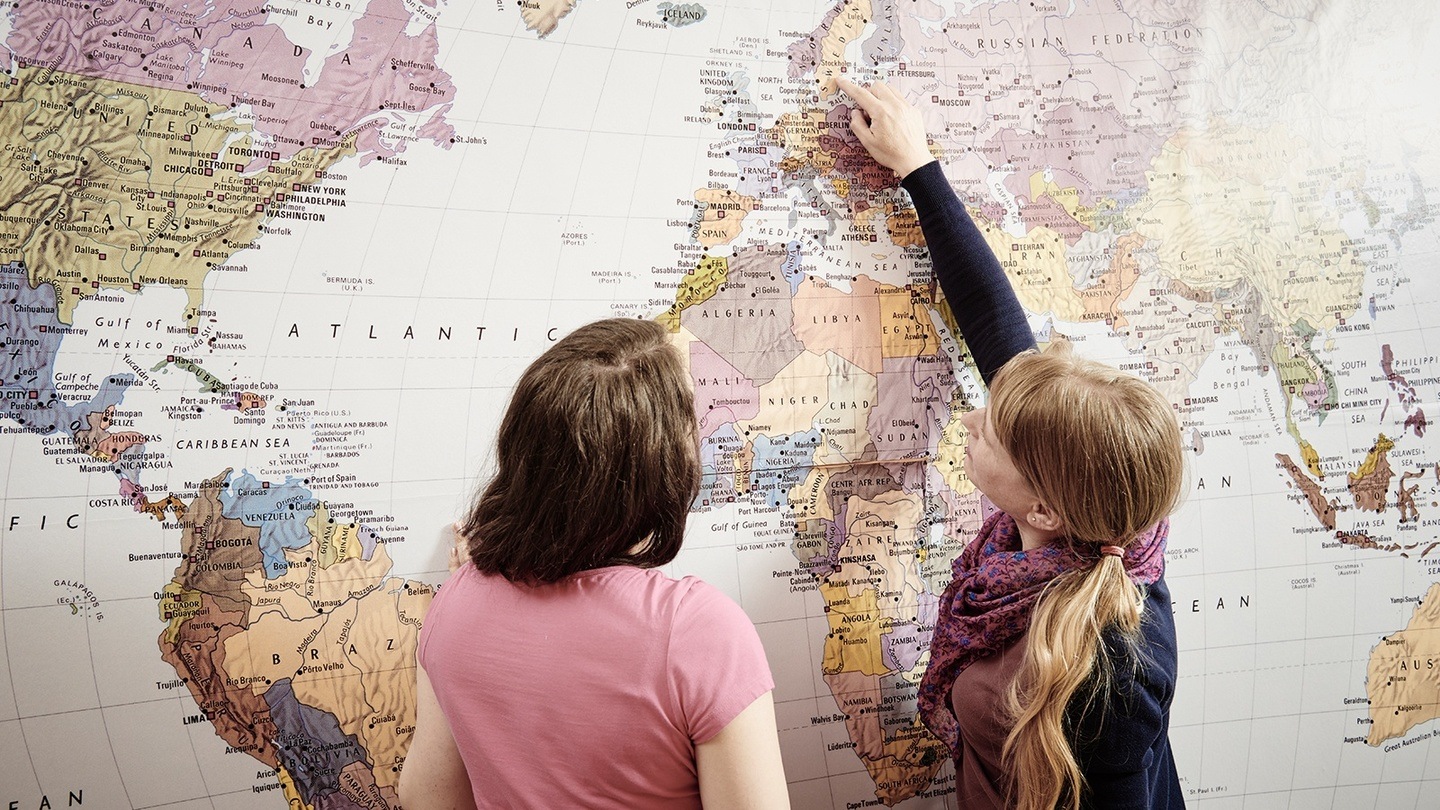 Contact International Team
Application procedure for a study period abroad
The first things you need to do are:
At least 6 months before the application deadline, get information about our partner institutions, or about an educational institution you choose yourself (free mover), and find out if they offer subjects within your field of study.
Talk to your international coordinator about your studies, and about the opportunities offered by the three educational institutions (your 3 priorities) where you would like to study.
Before submitting your application, find out whether the institution you want to study at offers the academic courses you need. It is also an advantage if you know what the study course you are following is called in English.
Find out when the application deadline is for the partner institution in question, as we have to nominate you to them before their own application deadline. Our partner directory may have some information about the deadline, but please be aware that you are responsible for checking that the information is correct. If you are a free mover, then the nomination procedure does not apply to you.
You apply for a study period abroad by filling out a mandatory online application form, which is automatically sent to your international coordinator and the International Team at UCL.
Before completing the application form, you must discuss with your international coordinator how the subjects in the courses you have earmarked match up with your own course, and get his/her approval. This confirms that you have passed your exams so far and that the study period abroad can grant full credits. Each course of study has an international. You can find more information about subject matching and the approval procedure below under Learning Agreement.
If you choose to study at one of our partner institutions, you must choose three different institutions - the first one as your preferred choice. Internal competition can be very fierce, so it is important that you apply for all three priorities. If we cannot meet your first priority and you do not have others, we will not be able to help you get a study period abroad. Priority requests cannot be submitted after the application has been sent in.
Moreover, please be aware that if your period abroad is a combination of study and work placement, you must use the online application form for traineeships.
You can apply for an Erasmus+ or Nordplus grant using the application form for study periods abroad.
If you are a free mover, you still need to fill out our online application form, but need only indicate the one educational institution you want to study at.
Application Deadlines
October 1 (for the spring semester)
April 1 (for the autumn semester)
Be aware of previous deadlines
Keep in mind that some educational institutions, especially outside the EU, have earlier nomination and application deadlines. It is your responsibility to keep up to date on this and to apply internally at UCL before the partner institution's nomination deadline. We need to have received your application no later than 2 weeks before the nomination deadline mentioned in the partner directory. Feel free to check out our partner map for help.
Once you have submitted your application, you will automatically receive confirmation that we have received it. You will receive a reply after the application deadline, approx. 2-3 weeks later.
If you have applied for a study period abroad at a partner institution, you will receive a nomination email from the International Team, which you must accept within 48 hours in order to be nominated to the partner institution.
The International Team will then nominate you to the partner institution. This means that the partner institution will reserve a place for you, but please note that the place is not guaranteed, as you then need to apply directly to the university to which you have been nominated for the academic courses you wish to follow.
If the partner institution has too few places in relation to the number of applicants, we will assign places using a grade point average as the criterion.
Our partner institutions have application deadlines.
This means that you must send an application to them after the International Team has nominated you (see section 4).
The relevant partner institution will contact you by email and send you further information about the application.
You must complete a learning agreement, regardless of whether you are going for a study period abroad as a free mover or to a partner institution.
The learning agreement is an agreement between you, UCL and the host institution.
It deals with the subjects (and number of ECTS points) you need to study and pass at the host institution in order to get credit at UCL. The learning agreement will be filled out by yourself and your international coordinator.
Your international coordinator approves your learning agreement, i.e., the subjects you need to study. It is your own responsibility to send your learning agreement to the host institution afterwards.
Guide for digital Learning agreement (OLA - Erasmus studies)
At the end of your stay, be sure to get documentation (transcript of records) from the host institution.
You must then send the transcript of records to the International Team so that you can be awarded credits.
If you receive an Erasmus+ or Nordplus grant, additional documents will need to be completed.
It is your responsibility to have the correct documents delivered on time - both before and after your period of study abroad, as required. The International Team will send you the relevant documents.
This decision cannot be appealed, because it is a discretionary decision.
However, you may appeal to the Danish Agency for Higher Education in accordance with the Ministerial Order on Academy Profession and Professional Bachelor Programmes section 22, if the appeal concerns legal issues.
For instance if you believe that we have made a formal mistake in the treatment of your case or we have not used the applied legislation correctly.
If you want to make an appeal concerning legal issues, you must send your complaint no later than 2 weeks after receiving our decision.
Please send your appeal to the International Team at the Student Administration Services: international@ucl.dk