Erasmus+ traineeships abroad
How do I apply for the grant?
If as part of your course of studies you wish to take a traineeship in an EU or EEC country, you may apply for an Erasmus+ grant.
More details further down the page.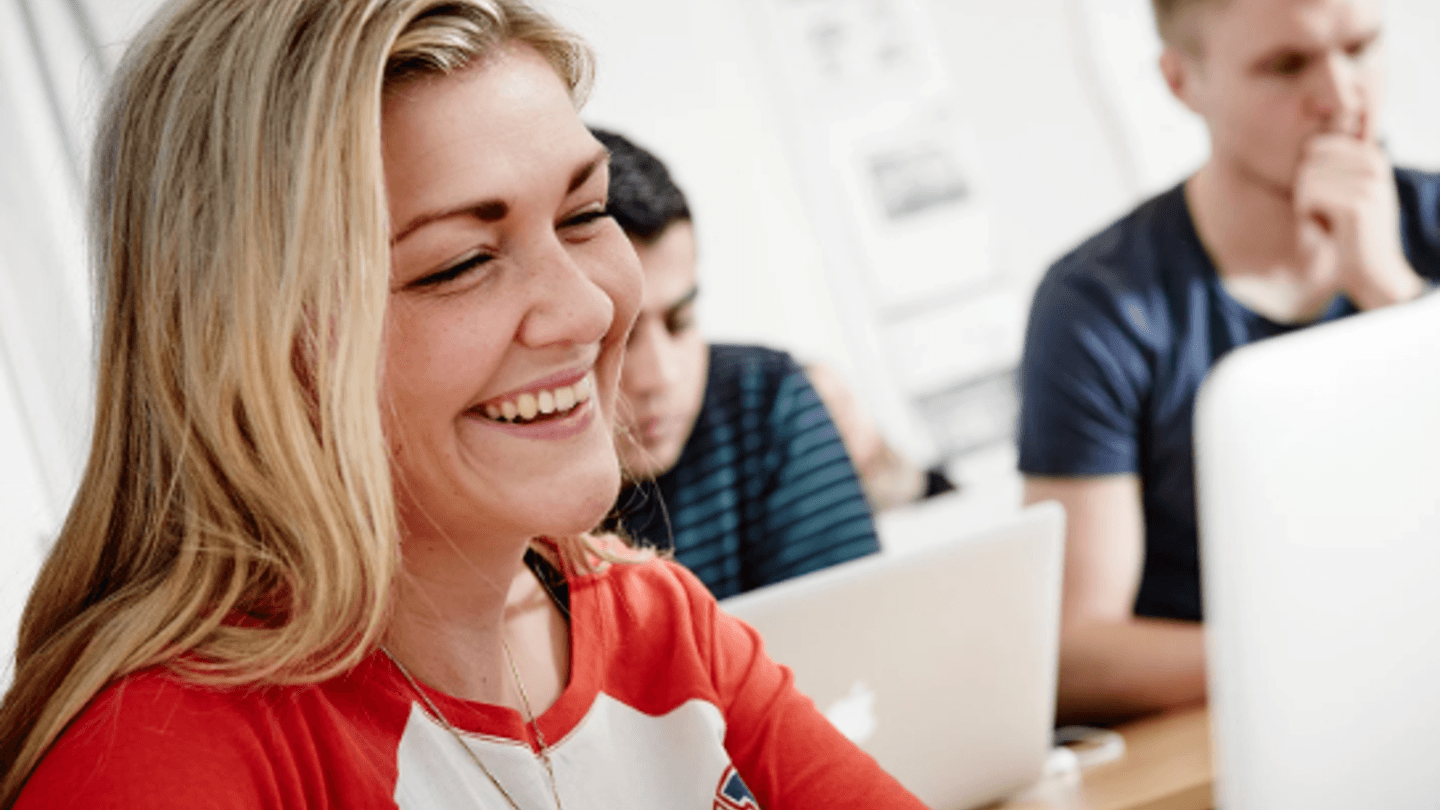 About Erasmus+ traineeships
In order to apply for an Erasmus+ grant, you must be enrolled as a student at UCL University College.
You must have studied there for at least one year before going abroad.
Your traineeship abroad must last between 2 and 12 months.
Your traineeship abroad must grant credits in accordance with the curriculum of your course of studies.
Up to 12 months of your studies at UCL may be allotted to a period of study or a traineeship.
The traineeship must be located in one of the countries covered by the Erasmus+.
You undertake to procure, complete and deliver the required Erasmus+ documents to our International Team. You must also have applied in MoveOn and for the Erasmus grant before your traineeship begins abroad. If you fail to do this, then unfortunately UCL will not be able to pay out your Erasmus+ grant.
You must inform us about the type of your exchange (in person, online or blended) and about potential changes to it, as this might influence your Erasmus grant.
In case of insufficient Erasmus+ or Nordplus funds in relation to the number of applicants, we award grants according to the following criteria, in order of priority:
Students who have previously been on an Erasmus+ or Nordplus study period abroad have a low priority.
Students who are going on traineeships in their own country have a low priority.
Students who submit an online application without the name of a traineeship host, or who apply later than 1 1/2 months before the traineeship have low priority.
The subsistence grant amounts to EUR 420-470 per month (2019/2020 rates) for the number of months that are obligatory for a traineeship according to the curriculum of your course of studies, or which you agree on with your international coordinator.
The amount of your Erasmus+ monthly subsistence payment depends entirely on which country you are visiting: the rate is higher in a country with a high cost of living, such as Norway, but lower in a country with a relatively low cost of living, such as Poland.
In general, the grant will be paid through your Danish NemKonto account, and we ask for your Danish CPR (personal identification number) for the payment. It is therefore important that your Danish bank account is identified as your NemKonto.
However, it is possible for you to indicate in your MoveOn application, if you do NOT have a Danish bank account during your stay abroad. In this case, you will be asked to submit your international bank account information.
80% of the grant will be paid before the start of your study period abroad, and the last 20% at the end of the period, when all the necessary documents have been handed in. You will receive information about the necessary documents via email.
You apply for the grant in connection with your online application for a traineeship abroad.
You may apply for a grant in connection with a traineeship abroad at any time, but at the latest 1 1/2 months before the traineeship is due to start. We recommend that you start even earlier if your traineeship host has been confirmed.
If you apply before finding your traineeship abroad, please contact your traineeship coordinator or traineeship supervisor as soon as you find a traineeship. You will receive an email from the International Team informing you whether you have been granted the grant or not.
If you receive the grant, the International Team will send you additional documents via email, to be completed before leaving.
You have the opportunity to go on a traineeship abroad after graduating from UCL, as long as you apply for the traineeship abroad during the last year of your studies. This means that you can get 12 months financial support through Erasmus+ (minus the number of months you have already received Erasmus+ support) on condition that you:
apply before you graduate;
have a traineeship agreement with all documents signed by the date you get your diploma at the latest;
meet the normal Erasmus requirements for traineeships;
have documentary proof that you or your employer have taken out both liability and accident insurance that covers you during working hours.
Erasmus+ covers the following countries:
Bulgaria, Belgium, Cyprus, Former Yugoslav Republic of Macedonia, Estonia, Finland, France, Greece, Netherlands, Ireland, Iceland, Italy, Croatia, Latvia, Liechtenstein, Lithuania, Luxembourg, Malta, Norway, Poland, Portugal, Romania, Slovakia, Slovenia, Spain, UK, Sweden, Czech Republic, Turkey, Germany, Hungary and Austria.
Erasmus+ places special emphasis on helping students with physical, mental or health conditions, because of which they are not able to take an Erasmus+ study period abroad without extra financial support. Students with special needs can therefore seek extra support over and above the normal Erasmus+ grant.
You may be eligible for extra financial support in connection with your Erasmus+ mobility in the following areas: accessible accommodation, travel assistance, medical assistance, various equipment, adaptation of teaching materials, a companion, etc. You also have the option to increase your monthly rate if you have to bring your child along.
If you want to apply for an Erasmus+ grant for students with special needs, when preparing for your Erasmus+ study period abroad, please describe your special needs and the extra expenses you will incur because of them.
You can also contact the International Team for help in completing the Erasmus+ application form for students with special needs.
Please note that if you return home early and thus cancel your Erasmus+ study period, you will ALWAYS have to repay THE WHOLE AMOUNT of your Erasmus grant, regardless of what expenses you may have already incurred.
Only in special cases, due to force majeure, will you be allowed to keep the grant. Force majeure is defined as: 'An unforeseeable exceptional situation or event beyond the participant's control and not attributable to error or negligence on his/her part'.