Put your knowledge to work in practice
One of the characteristics of your course of studies at UCL University College is that it is practice oriented. This is reflected both in the practical tasks you work with in class and in the many projects and company visits throughout your studies. The internship is perhaps that section of your course where the practice-orientation really becomes apparent. The internship is an important and integral part of all study programmes at UCL.
An internship gives you the chance to test your acquired knowledge in real life. An internship also gives you an idea of what you are capable of and what kind of work you want to do after finishing your studies. Both your studies and your internship equip you with valuable skills and experiences that will be of benefit to you when you enter the job market after graduation. You will not only have studied theoretical issues, but you will actually have practical experience of working within the focus area of your studies. Perhaps your internship may even lead to a full-time job in the same company.
You can serve your internship in Denmark or any other country in the world.
Internships - an overview
Unsolicited internship applications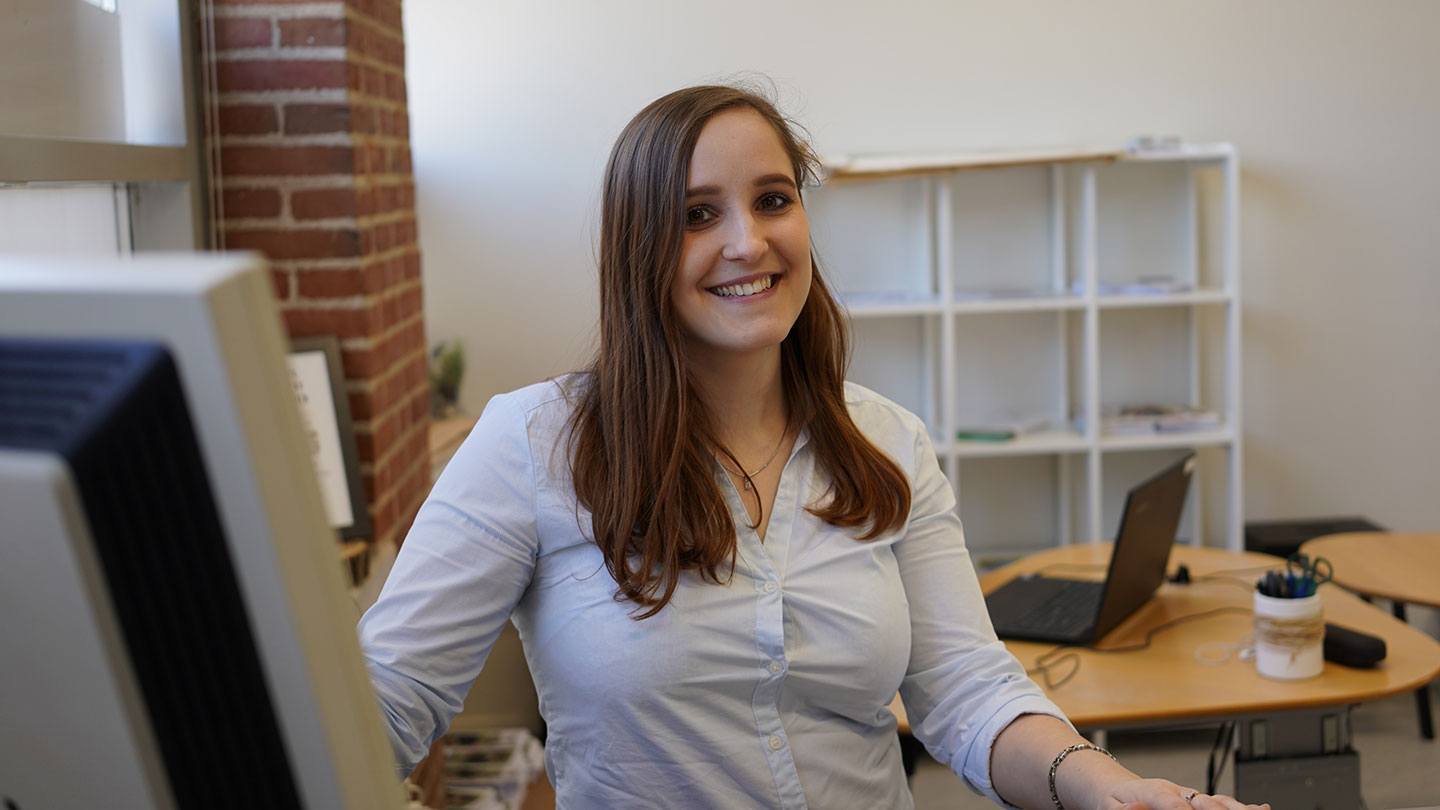 An internship calls for preparation
To get the most out of your internship, which is an important part of your studies, you need to prepare for it. This preparation should start at the beginning of your studies and there are many things to be considered in the process.
Get a lot of good advice and ideas in connection with preparing your coming internship.
This section is primarily intended for students following Business Academy study courses at Seebladsgade and Boulevarden.
Get reduced transport fares to and from your place of internship
Internships - things to consider
Professional competences
During the first semesters, you should acquire an understanding of your professional profile.
What is the competence profile of your study programme?
What knowledge and competencies will you gain in the course of your studies?
What types of jobs do people with your qualifications typically get? What types of tasks do they typically carry out?
Your teachers can help you define your professional profile – for example, by clarifying the competences your qualifications provide you with. Furthermore, the internship supervisors in your department can tell you what types of internships former students have had, what types of companies they were in, and what tasks they carried out.
Personal skills
In addition to the professional competences that your course of studies provides you, with you also have to consider your personal skills, skills essential to understanding how you work in a professional setting and how do you tackle the various assignments you might be presented with.
It can be very difficult to put your skills into words. One way of doing it is to ask yourself questions such as the following:
What have you previously worked with, and what skills did you use then?
What interests do you have?
What personality type are you?
What do you want to do?
You should consider all of these things and write them down in a detailed, working CV that you update regularly, and the career counsellors can help you with this. Each semester, Career Counselling offers workshops and events where you will learn:
how to prepare your application materials;
how to make unsolicited job applications;
how to build and maintain a network, etc.
Check out upcoming career workshops here.
In addition to many exciting career events, you can also book a counselling appointment with our career counsellors in Odense or Vejle.
Book an appointment with your career counsellor here.
You should also consider what you want to do:
What would you like to work with?
Where would you like to work?
What type of business?
Once you have a general idea of the direction in which you want to go, you should do a company search. Which companies are there within your area of interest?
When it comes to company search, you can search the web or business databases and you can ask your teachers and your internship supervisor for advice.
Career Counselling can also give you a list of companies that have previously accepted interns from your study programme. Perhaps some of the companies would like another intern, or perhaps you might feel inspired to make unsolicited applications to similar companies.
Manage your internship agreements: Internship Portal
All information about your internship gathered in one place
Internships for students on UCI study courses are managed through the Internship Portal.
Through the Internship Portal, you can enquire about internships, get in touch with your place of internship, find documents relevant to your internship, etc.
Internship contract
When you have found an internship, you must fill out and sign an internship agreement that must be approved by UCL University College. This is done electronically.
You can choose to fill in contract form together with the company, or you can fill it in at home.
The sections you must fill in are:
The company name, address, and telephone number
Name and e-mail of your contact person at the company
Dates for the start and end of the internship
Weekly hours
If it is agreed that you must sign a confidentiality agreement in connection with the internship, you must write this in the box with your description of work tasks/learning objectivities.
Finally, there is a section where you have to describe which tasks you have agreed to perform during your internship. It is important to pay attention to the details here, because it is based on these agreed tasks that the head of your department or internship coordinator must be able to approve your internship agreement with the company. The tasks must match your learning objectives for the internship. You can find those in the curriculum. If you have any questions, you can ask your specialist teacher or one of the internship counsellors in your department.
When you have completed your contract form, the agreement will be sent to the head of department/internship coordinator who must approve it; if it is approved, both you and your contact person at the company will receive an e-mail with a copy of the agreement. If they agree with what is stated therein, they must reply "Approved" and the agreement will thereby be valid.