Innovation and Entrepreneurship
This Programme is no longer available for new students.
IMPORTANT INFORMATION REGARDING INTERNATIONAL PROGRAMMES
The Danish Government has decided to reduce the number of English-language programmes in Denmark. As a consequence, all international programmes at UCL University College will be phased out from 2022. We are not allowed to admit new students to the international programmes from 2022 and onwards.
Are you already enrolled on this Full Degree Programme?
Information concerning admissions
Please contact UCL's Admissions Hotline if your enquiry is related to:
Admission requirements
Application procedure
Admission
Phone: +45 6318 3333
Mail: application@ucl.dk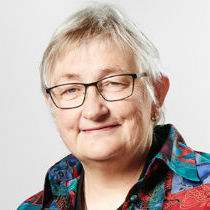 Susanne Skov Nielsen
Study Counsellor - Available: Wednesday at 9-11, Thursday at 11-13 and Fridays (23/8, 20/9, 25/10, 29/11, 20/12) at 10-12
Odense
+45 65 43 45 41
sun@ucl.dk
Information concerning admissions
+45 6318 3333
Please contact UCL's admissions Hotline if your enquiry is related to:
Admission requirements
Application procedure
Admission